Real Change in Springfield
I was one of the first lawmakers to voice support for a change in the Speaker's office. I proudly voted for Speaker Emmauel 'Chris' Welch as our first new speaker of the house in 36 years and first black man to hold the position. 

I'm a legislator 100% of the time, without outside employment and conflicts of interest. 

I've worked to end the legislator-to-lobbyist revolving door by requiring a one year "cooling off" period before former legislators and staff can lobby in Illinois.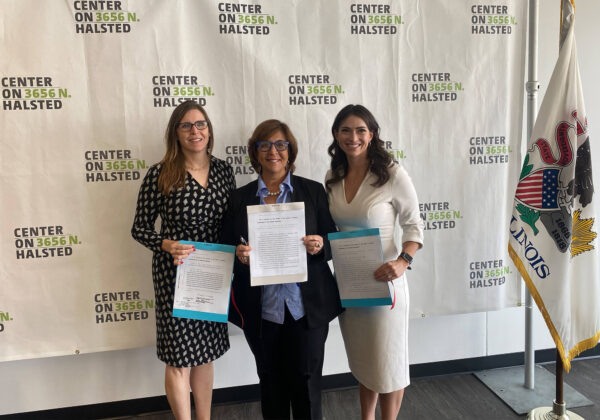 Public Safety and Gun Violence
It's vital to feel safe in our own communities. That is why I've taken strong actions towards gun violence in our city and I will continue to push against gun violence here in Illinois.
I've introduced the Protecting Heartbeats Act, which will allow civil action against gun

manufacturers, importers, and dealers whose firearms are responsible for injury or death in the state.

We created a Public Safety and Violence Prevention Task Force will take a better look at policing and how we keep our communities and neighborhoods safe for everyone, while

addressing police/community relationships.

My colleagues and I have established a new Office of Firearm Violence Prevention (under IDHS) to engage, support and collaborate with community stakeholders in areas with the highest rates of violence.

I voted on this year's budget which invests $128 million in violence prevention and summer youth employment programs. 

I cosponsored House Bill 562, which is now signed into law, that expands background checks on all gun sales and provides mental health funding for communities most impacted by gun violence.
Fintech
Chicago and Illinois are known as being a leader in the financial services sector. With our existing infrastructure, the state has the opportunity to foster the growth of new and emerging industries like fintech. 

I was the Chief Sponsor of HB3968, legislation that would establish a Special Purpose Trust Company for companies that operate with cryptocurrency. The legislation was a signal to crypto-based firms that Illinois will create a stable regulatory framework for them to operate. 

Cryptocurrency is just scratching the surface when it comes to the innovative uses for blockchain technology. That's why I also am working with other legislators and stakeholders on a Financial Regulatory Innovation License where a business can apply to operate a new consumer product in a controlled environment under the watchful eye of the State.
Protecting Our Environment
As a new mother, I cannot imagine a world where we don't aggressively protect our environment and take action to combat climate change.  We have to leave the world a better place than what we found for our children, and we have to ensure that our communities and our children today have clean air and clean water.
As state representative, I've prioritized protecting our environment, and doing so in a manner that supports economic development.
I couldn't be prouder of the passage of the national landmark Climate and Equitable Jobs Act, which prioritizes making Illinois a climate neutral state by 2045 and is based on bringing all parties to the table, making the bill important for everyone.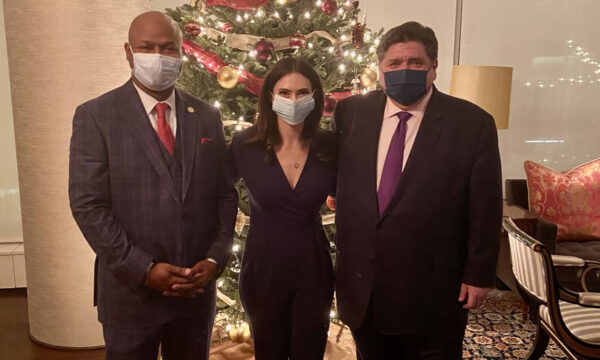 Fiscal Responsibility and Expanded Revenue for the State
In 2021, the state passed a

balanced budget without creating new taxes or taking from vital state programming for our families, schools, and COVID-19 recovery.

For the first time in more than 20 years, Illinois received not one but two bond increased ratings from Moody and S&P. 

I've supported the new revenue sources for the state, like legalizing and expanding sports betting, iGaming, and fintech. 

We need to allow Illinois, and especially Chicago, to be a home for emerging industries to keep graduates in state after schooling, 

I've fought for our small businesses, making sure they have access to resources and networks through an online platform that allows businesses to grow.
LGBTQ + Rights
I chief sponsored HB3709, which now allows same sex couples, single women, and others looking to grow their families to use their health insurance for ferility treatments, removing a huge discriminatory financial barriers.

Last session, I voted for

Senate Bill 139, which allows individuals who are currently married to request a marriage certificate from their county clerk's office free of gender identifying language. 

We also repealed the antiquated, dangerous law that criminalized HIV. 

Require all private and public facilities that receive state grant money to abide by Illinois anti-discrimination laws as a condition to continued funding.

I'm an ardent supporter of funding programs for LGBTQ homeless youth, mental health, and HIV prevention, testing and treatment.
Reproductive Rights
Last session we repealed the Parental Notification Act SB 1594, which requires a healthcare provider to notify an adult family member (parent, legal guardian, grandparent, of step-parent living in the household) at least 48 hours prior to performing an abortion for a patient under 18. The law allows for a judicial bypass for those who cannot notify an adult family member. Decades of research and experience demonstrate that laws like this hurt young people and serve no valid purpose. Now, Illinois is a 100% pro-choice state. 

I will continue to push for universal paid parental leave so that women and their partners can have sufficient time to heal and time to spend with their newborns without putting their families in economic jeopardy.

I support legislation protecting pregnant women from discrimination at work and in the hiring process and I'm fighting for pregnancy costs to be shared between both parents, not just the mother.